Mazda Lease Deals
---

---
Ready to get behind the wheel of your favorite Mazda? Or maybe you're just looking to test out different models, like the reliable Mazda3 or capable Mazda CX-5? No matter the case, a Mazda lease may be what you need!
With a Mazda lease, your financing journey can be a breeze, and soon enough, you'll be behind the wheel on the streets of Dedham, Norwood, Foxborough, and Stoughton, MA.
To learn more, read below.
---
​
Benefits of a Mazda Lease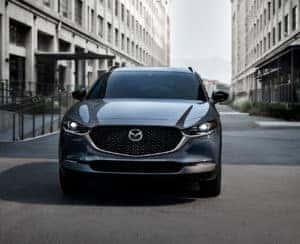 So, why should you go with a Mazda lease, anyway? Well, if you're not looking to make a long-term commitment to a Mazda, then a lease is the way to go. A lease allows you to treat your favorite Mazda essentially as a rental with the added ability to swap to a different model every few years.
Typically, a Mazda lease will last somewhere between one and three years. After that, you'll have a few options ahead of you. You can always lease the latest model year of the same model or even test out an entirely new model. Additionally, you can also set up a purchase of the model you just leased.
All in all, Mazda leases offer financial flexibility for car buyers. There are also plenty of other benefits you may see, such as lower monthly payments, access to the latest vehicle upgrades, and much more!
Mazda Lease Financing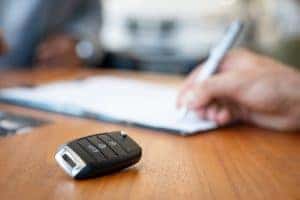 Whether you've committed to a Mazda lease or are still on the fence, our finance team is here to lend a hand. They'll always be happy to take you through the benefits of leasing and how they compare to the benefits of buying your favorite Mazda.
Our team can also help you secure a monthly payment plan that works perfectly with the needs of your budget. They can also take you through some of the online amenities of our finance center. Some of the tools you'll have at your disposal include:
There are also the resources of the AcceleRide tool. With it, you can find, finance, and lease your favorite Mazda vehicle from the comfort of your home. Just settle on a Mazda model, get up-front pricing, upload your documentation, and get ready to review a Mazda financing offer.
Along the way, our team will always be just a quick call away to answer any of your most pressing questions.
Mazda Lease Specials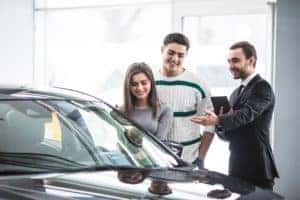 When you're ready to get the ball rolling on a Mazda lease, we've made it easier than ever to kickstart the process.
With our collection of Mazda lease and financing offers, you can quickly and conveniently find a plan for your favorite model. Just search by model, year, or offer type, and after a few quick clicks, you could be face-to-face with a Mazda lease that works for you.
Some of our Mazda lease types include model-specific leases, APR financing, Mazda Loyalty Reward Program offers, and more.


---
Find & Finance a Mazda Lease with Ira Mazda!
Your favorite Mazda model awaits right around the corner, and with our Mazda leases at Ira Mazda, you can bring it home easier than ever. Our team is ready to help you take the wheel and get your Dedham, Norwood, Foxborough, and Stoughton, Massachusetts, adventures going.
To get started, contact us today!
---