Tips for Keeping Your Battery Long Lasting
---

---
If the engine is the heart of your car, then your battery is the brain. It keeps things running and controls all the electrical components, so you'll want it to stay healthy as long as possible. That's why the team at Ira Mazda has put together this quick guide of tips for keeping your battery long-lasting.
Our dealership is here to help all our friends in the Dedham, Norwood, Foxborough, and Stoughton, MA, areas keep their cars healthy and on the road, even between regular service appointments. Read on to learn how you can keep your battery healthy and long-lasting, and then visit our service center for your maintenance milestones.
---
​
Under the Hood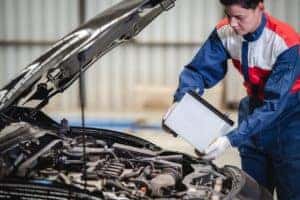 If you're intimidated by opening the hood of your Mazda, don't worry, you're not alone. That's why we're here to help guide you through it so you can keep your battery healthy. Your battery case looks like a rectangular box amidst the wires and tubes of the engine bay.
The easiest thing you can do yourself is to check on it from time to time. Keep your battery clean by wiping away dirt that can affect your terminal connections. If you notice a little bit of corrosion, sprinkle some baking soda and distilled water on it and wipe it away. Of course, if there's an abundance of corrosion, bring your car into our service center.
If you live in an area with extreme temperatures in either direction, consider getting an insulation jack for your battery. Both intense heat and cold can adversely affect your battery's health.
In the Cab
Maybe you're still nervous about opening your hood; that's fine. There are things you can do to increase the longevity of your battery without ever lifting your hood.
First and foremost, when your car is off, turn off any unnecessary electronics and unplug your devices. Without the alternator running, your battery will not recharge, so minimize your electronics while the car is off. Also, make sure to always turn your headlights and dome lights off when getting out of your car.
Another thing you can do is maximize efficiency. Try not to take a bunch of short trips, but instead consolidate them into a few longer trips. Shorter trips mean your car has less opportunity to recharge the battery after starting up and can drain your battery.
How We Can Help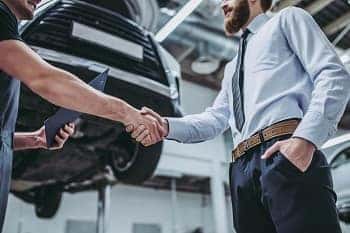 Of course, there are things we can handle in our service center. Keeping up with regular maintenance will naturally help extend the longevity of your battery by simply ensuring things are in working order.
Our service center is fully equipped to handle all the basic maintenance you need to stay safe on the road, so make sure to visit whenever you think something might be off.
We can also look at your alternator. This is the mechanical component that helps to charge the battery when the car is running, and if it is malfunctioning, your battery won't last as long.
---
Visit Our Service Center for All Your Battery Maintenance
Whether your battery is in top condition or it has been used for a few years, then let the team at Ira Mazda help you stay safe on the road. We're here to support our friends in the Dedham, Norwood, Foxborough, and Stoughton, Massachusetts, communities, so visit us for all your regular maintenance.
Get your battery serviced today!
---